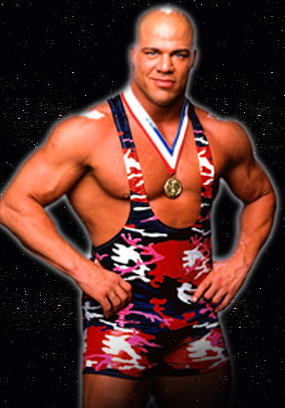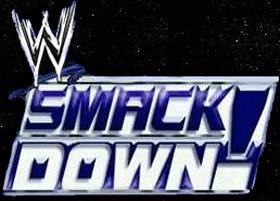 SMACKDOWN RANT ARCHIVE: December 2004
The Drug-Induced SmackDown Report - 12.02.04 By Dr. Gonzo:

Hey guys, I'm back for round two here, so bare with me. I think I missed Teddy Long's opening interview so I apologize, but let's get to where I saw. Enjoy.

MATCH #1

4:20 & TORRIE vs. KENZO & RENEE & HIROKO

RVD and Renee do the old ECW chain wrestling spot to start as this match completely breaks down into spots, but it is pretty entertaining so what the hell. There is the obligatory cat fight and Kenzo continues to win me over with his horndog antics. Tazz unleashes some line about monkeys and sushi in reference to Kenzo, and I pull out my Triple H racist book. Yeah it's in there Tazz. Match ends with Rey countering a torture rack by Renee into a reverse DDT and RVD hits the Frog Splash. Was about 2 minutes long, but really damn fun.

GRADE: C+

COMMERCIALS

SEGMENT

The jerks walk down the aisle with Al Snow to bore me to death. Jesus, they roll video and this shit gets even WORSE. Each of the other "wrestlers" take turns burying Daniel Puder, so we know who is going to win there. But knowing the WWE, they'll build him up as an underdog babyface and then let Undertaker squash him. But according to Vince it would be good for business. They end up cutting the buffest guy left, Ryan Reeves, and we find out that there is a surprise. They will wrestle in a "Dixie Dog fight", whatever the hell that gay shit is. Speaking of gay shit, they REALLY must have hired Pat Patterson to book this angle as the contestants will dress up as women and take turns pleasuring Michael Cole, Josh Matthews, and being raped by Bradshaw in a shower. By the way, nobody cares about this shit.

GRADE: D-

SEGMENT

Hiroko yells at Kenzo for being a horny bronze warrior, and then says something about her milk shake bringing all the boys to the yard (from that REALLY bad song). Let me tell you something bitch, the milk's gone BAD! Anyway, she challenges Torrie to a bra and panties match, and I'm sure Hiroki is pretty damn nice looking, so what the hell, I don't mind wasting 5 minutes checking her out.

GRADE: C+

COMMERCIALS

MATCH #2

CHARLIE HAAS vs. JESUS

We return to SD to Carlito and Jesus, who is fresh from getting his wrestling license! I bet it's green! Carlito takes the time to hit on Jackie and then Jesus kicks the crap out of him. Jesus punches the Miss. Jackie juice out of Charlie Haas and they walk away. I gotta say, every time I see Jesus's costume I can't help but laugh. Looks like Eugene dressed him. Got a point across. NOBODY FUCKS WITH THE JESUS! ( Tm. Dr. Gonzo & The Big Lebowski)

GRADE: D+

COMMERCIALS

SEGMENT

Teddy Long announces John Cena vs. Jesus for Armageddon!!! OH MY GODZ!!! CAN YOU BELIEVE IT?!?! I am shocked. Shocked and appalled. Remember NOBODY FUCKS WITH THE JESUS!

GRADE: D

SEGMENT

Backstage with Booker and Eddie and some horse faced Diva slut ho. They're doing yoga and they end up arguing while the chick goes to work on a salt lick and eats some hay.

MATCH #3

THE BASHAMS vs. EDDIE GUERRERO & BOOKER T

I like the idea of JBL building his stable like a Presidency, especially the current one. He even has the obligatory black guy to prove that he is helping minorities out. JBL goes on the mike to call OJ the "best white woman killing maniac I have ever had in a stable" and the Basham's the most "charismatic, vanilla wrestlers with the biggest gaping assholes I have ever fucked". Can't argue there. Match starts out somewhat hot as the crowd is behind Booker, but I just don't care. Michael Cole starts smarting off about Bradshaw being a crappy wrestler, and Bradshaw is all like, "I don't go to your job and slap Tazz's dick out of your mouth, do I?" He then proceeds to slap Tazz's dick out of Cole's mouth and rapes him. Heidenrich don't have NOTHIN on JBL!

Eddie and Booker end up fighting and losing the match because of it. Like Charlton Heston says, you can't mix races. JBL then enters the ring (forcibly through the back door) and hits the Stock Market Crash on Eddie and Booker. Match was terrible.

GRADE: D

MATCH #4

KURT ANGLE vs. SEBASTIAN MCCHALLY

Kurt Angle comes out to be awesome surrounded by Luther Reigns, Mark Jindrak and his armed security guards. Then some skinny fag comes out and drawls his way through an interview and looks like a retarded version of Billy Kidman and Matt Hardy. Kurt tells him he is going to kill his career and beats the shit out of him ending with the ankle lock with the vice grip. Angle fucking RULES.

GRADE: C+

He then cuts a promo bringing in the vapid whore Joy into the ring. She looks MUCH hotter this week though. Luther, being a proper country gentleman, apologizes to her. He tries to have a heart to heart and the fans boo him, the uncouth bastards. He tries to make it right and offers her a dinner invitation and she makes my ears bleed by opening her mouth and announcing that the Big Show is her date tonight. Only the Big Show's head can fit between that giant gap between her two tits. She's in Stephanie McMahon territory there. Kurt tells her that she insulted Luther and that means she insults all of them. This is looking like the beginnings of a gang rape, and this comes from memory. They try to force it out of her and Big Show waddles out and beats up on Luther and Jindrak. He's already blowing air and wants all three in the ring now. Kurt walks away and misses a grand opportunity. Big Show was out of breath, and they could have taken him out easily. Guess they'll just have to wait for the next time he's that exhausted, like when he gets up from a sitting position. Terrible segment that had promise, and died once Big Show came out.

GRADE: D

SEGMENT

This is the Tough Enough segment where they dress as women. It's terrible. And strangely arousing. That's all I have to say about it.

GRADE: A+, and then an F- once I finished

The segment continues and they bring out Hardcore Holly as I mop up. We all know his track record with Tough Enough contestants, so watch your body, and your asshole. Hardcore wants to leave because the guys have to show how much they love him. Just give him a video camera, a cat, and some glue, and he'll show you how HARDCORE he can get. This segment keeps going on and on, and it is terrible. Worse than the Big Show angle last week.

GRADE: F

SEGMENT

Dawn Marie is in the ring and looks pretty good, but isn't even close to her ECW days. I will have ECW Dawn in my head forever. I'm telling you she was hotter than Torrie and Stacey back in the day. Jackie comes out and attacks her and Teddy comes out to put a stop to this hateraid. He announces the special ref for the match is Charlie Haas. I predict a turn on Jackie, but he better hope the Sullivan rule doesn't apply with him.

GRADE: C-

MATCH #5

JBL & OJ vs. UNDERTAKER

Oh lucky me, I get to see the Undertaker fight JBL. My life is complete now. I wonder it this will end in Eddie and Booker running in for the no contest? I will be shocked. I have to say that Taker looks MUCH better than he has in a last few years. He's in great shape and is moving really well in the ring, but he's still playing a dominate force at 80 or however old he is (he is dead, right?), and I can't agree with that. Back from the commercials undertaker is STILL dominating the match, and I pay attention to getting a ring tone for my cell phone. I just bought "The KKK Took My Baby Away" from the Ramones, and am looking for something else. I look up and Taker has a SORRY leg vice on JBL. I pat myself on the back for not paying attention to this shit. Match ends when JBL kicks Undertaker in the nuts. He's dead and still feels that? Post match JBL kicks the crap out of Taker and the Basham's run in while JBL gives a WEAK ass belt shot. Michael Cole says, "This isn't a match". Way to earn that paycheck you little douche, seeing as it's post match. The show ends with JBL and Taker, so we know that Booker and Eddie have no chance of winning the belt. Awful match and even worse booking.

GRADE: F

DR. G.
The Drug-Induced SmackDown Report - 12.11.04 By Dr. Gonzo:

Once again I must apologize for this being late. I had to work late again, and you know how that goes with a new job and all. Anyway, by next week (or the latest the week afterwards) I will be back to posting it normally, because the office requirements will drop down a bit. Anyway, I am feeling really shitty on top of it all, so this will probably be a terrible recap, but what the hell. Let's get on with it. SMACKDOWN 12/9/04 INTERVIEW JBL and his henchmen make it to the ring to discuss the future of the world…with some good old fashioned racism! Nothing says 1990's "angry cracka" like blowing the dust off of the old affirmative action argument. JBL throws it in the direction of Teddy Long, and Orlando Jordan stands in the back smiling as the Basham's put together a cross for a good old fashioned "night light". Seriously though, the Basham's look like poster boys for the Arian nation. It's funny how much JBL's "cabinet" mimics a real life Presidential cabinet, complete with people who stand around and do nothing and the token woman, and token black guy to prove that they know how to connect to the "minorities" of the world. Taker, comes out, obviously to subscribe to JBL's newsletter since the hillbilly biker is still burning somewhere within him, and he loves calling people "boy". He is somehow offended, though, and chokeslams the Basham's and JBL runs away. Blah. GRADE: D MATCH #1 CRUISERWEIGHT BATTLE ROYAL Match is pretty fun as Akio makes his return and steals the show like we know he can. Nice faced pace action as expected, but the London/Kidman dynamic has sure died. They had something really solid there with them, and just they just let it fizzle away, and it is now just a blip on the radar. Anyway, Funaki of all people manages to pick up the win. I must point out that the word "chokeslam" gets a red squiggly line when I type it into Word, but Funaki gets nothing. Maybe Bill Gates is just a closet wrestling fan. Plus Funaki's win proves that affirmative action is alive and kicking! GRADE: B- INTERVIEW Taking a page from the Billy Kidman/Torrie Wilson school of acting, Haas and Jackie continue to perform the worst acted skits in wrestling. Haas also pledges his allegiance to call the match in favor of Jackie. Yeah right. This swerve is so blatant a blind man wearing a suit of blind eyes could see it. Either Charlie is going to turn on Jackie, or Jackie will turn on Charlie. The Jackie turn makes no sense, which leads me to deduce that it is the way the WWE will go. Anything for the sake of pseudo lesbianism. GRADE: D COMMERCIALS SEGMENT Mike what's his face is ready to kick ass. This guy is a fucking douche and his fake marine "whoo ah!" thing is pissing me off. Go to hell douche. GRADE: D MATCH #2 STREET FIGHT CHARLIE HAAS vs. THE JESUS Little Naich throws CCC out from ringside which prompts the spitting of the apple (which I will now call the "Seed of Destruction"). He needs to go all Muta/Tajiri with this thing and bring out different types of apples, and when he spits them, they affect the victim differently. One could be the sleeping beauty apple, the apple that causes anal leakage, the apple that makes you talk with a terrible Puerto Rican accent, etc. Anyway, Haas comes out and starts whooping up on The Jesus, but he forgets the old proverb… "NOBODY FUCKS WITH THE JESUS!" and quickly gets the pin with the chain after CCC brings Dawn down the aisle to distract Haas. Jackie then comes and checks on Charlie and then the women have a dramatic stare down of the ages. Seriously it's like Hogan/Warrior or Hogan/Andre or Austin/Rock., except with 2 women…who can't act…or wrestle…you know what? It is EXACTLY like Hogan/Warrior. GRADE: D+ SEGMENT Justice Smith cuts a terrible promo. I'm as shocked as you are. Also, Joy Giovanni is confronted by Luther Reigns and is told that he is "not a patient man" when it comes to waiting for the Big Show. It's probably because his corn hole gets all chapped while he sticks it in the air waiting for the real "Big Show" aka Pat Patterson. Next, JBL is pissed off and yelling, and Teddy Long unleashes his affirmative action rules of the week saying no JBL cabinet at ringside for Armageddon. The Basham's run in, take their hoods off and tell JBL that the rims of his limo has been stolen! The drama! The suspense! Who did this? Tune in next wee- It was Eddie. Shock spreads through the arena. Eddie tries to sell JBL his own rims back and then segues into Armageddon in a nice touch. GRADE: B PSEUDO MATCH #3 Torrie gets flowers from the Bronze Warrior and says thou art a jerk for trying to cheat on your frigid wife. This brings out the Ice Queen herself and a "bra and panties" match ensues, despite there not being a bell or anything like that. This brings out Renee and Kenzo, and 4:20 for the save and the inevitable match ensues. MATCH #4 KENZO & RENEE © vs. 4:20 Match picks up where the last one left off and is energetic to say the least. Rey and RVD fly everywhere while Kenzo and Renee use boring moves to wear them out, so it's a nice balance. Finish comes when RVD grabs Rey's hand while he has Kenzo in a roll-up for the victory and the belts. Fun match. GRADE: B- SEGMENT Tough Enough losers come out and the Mike dude gets booed out of the building, and Justice gets eliminated, a version of affirmative action that didn't work for him. They do American Gladiator type shit and Rico can be heard mumbling about him being fired just for them to reinstate his specialty. This shit is stupid. GRADE: D SEGMENT Booker T talks to the horse faced yoga girl and wears a cowboy hat. That's it, I'm buying the PPV now. GRADE: D MATCH #5 KURT ANGLE vs. BIG SHOW A Swerve is hit and I am pissed. Big Show isn't a hero. Kurt Angle knows what's up and sends Jindrak after him. Big Show then gets Jindrak and kicks the shit out of him. The tables soon turn and Angle manages to chuck the steel steps in Big Show's back. Kurt Angle then walks away CHAMPION!! GRADE: C SEGMENT Heyman is with HEI-DEN-REICH in a mental institution. He likes it there. MATCH #6 JBL & Co vs. EDDIE/BOOKER T/TAKER Cole states that Amy Weber isn't an image consultant, but she is out there "for protection". Maybe for a little bitch like Cole, Amy Weber is a sort of protection (as well as being damn scary because she has a vagina). I find it funny that during the match, Eddie and Booker both get beat up on while Taker, the white guy comes in and cleans house. Where's the affirmative action? Anyway, the black guy (Orlando Jordan) gets pinned off an ax kick, frog splash and tombstone. JBL does a good bit at the end trying to get his belt back from the feet of Taker. Ok match, but nothing special. GRADE: C That's all folks, see you next week.
SmackDown Report - 12.17.04 By Harry Simon:

Tonight's show comes from the Gaylord Center in Nashville, Tennessee. Appropriately enough, the show opens with JBL and his Cabinet. What's the difference between sadism and masochism? Sadism is volunteering to fill in with a SD report. Masochism is sitting through a JBL promo. Where's my fast-forward button? Cliff notes version: JBL bragged about surviving the PPV, Kurt Angle confronted him, then Theodore Long came out and made a JBL-Angle title match as tonight's main event.

1) WWE Tag champions Rey Mysterio & Rob Van Dam beat Billy Kidman & Akio in a non-title match. Last Sunday on the Heat match, BK & Akio beat Chavo Jr. & Paul London in a match that kicked ass, and from all accounts, blew away anything on the PPV. The lads traded highspots while the announcers talked about JBL and the holiday season. RVD caught Akio coming off the top and Akio frighteningly landed on his head. Another nice spot saw RVD monkey-flip BK, who landed on his ass (no, not Torrie; his actual ass), setting up a slidekick from Rey. RVD blocked a shooting star attempt, crotching him on the buckles. Mysterio gave BK a hurracanrana off the top, then slid out and headscissored Akio. RVD hit the FSFS for the pin. It should have been longer and more competitive, as they could really do stuff with these four (or even a three-way with the aforementioned Chavito & London). In the waning years of Nitro, it wasn't unusual for me to sit through three hours of television and tape nothing except one six-minute cruiserweight match. That's what SD reminds me of lately, and that's not a good thing. (David)

Torrie came out in her patriotic Great American Bash outfit. Um, sweetie? Wrong month. Torrie came out and introed highlights from last year's "Christmas In Baghdad." They're doing it again next week, in case you've missed the million billion times they've mentioned it recently.

As Cole and Tazz talked about what great guys they all were, Heidenreich interrupted them read a poem. He's still mad at The Undertaker.

Eddie and Booker were chilling backstage and met one of the new broads. The lads chummed it up, saying they were "on the same page." Yeah, they are. The webpage at www.smokinggun.com that has both of their mugshots. Booker started razzing Eddie, but soon as Eddie flicked on the "Latino Heat" switch, Booker laughed and said that he knew just how to push Eddie's buttons. Eddie calmed down and said he was glad Book was on his side tonight.

Luther Reigns and Orlando Jordan confronted each other and started singing the praises of their respective bosses. This would have been funny if either had the slightest bit of acting ability.

(Sean's note: If Reigns can survive being shot, stabbed, and having his throat slit, I don't think he'd need to worry about healthcare…)

2) Eddie Guerrero & Booker T beat Rene Dupree & Kenzo Suzuki (w/ Hiroko & Fifi). It looks like they're making an effort to rebuild the tag division. That's a good thing. But they have Eddie, who is still the most over guy in the company, buried within it all. That's a bad thing. Boring match, even with Eddie and Booker doing all they could to carry the heels. Booker hit the scissors-kick on Suzuki, setting up Eddie's frog splash for the pin.

(Mike)



The Cabinet kissed JBL's ass. In a bit that was just plain surreal, JBL acted afraid when Amy told him he was going overseas next week. Carlito (I refuse to type out his full ridiculous name) interrupted them and said that Long was out to get both of them. The guys agreed to "negotiate" after JBL's match tonight. Carlito munched the apple and teased spitting, but didn't. That's right, greenboy, you swallow when you're around JBL!

They showed the clip of Funaki winning the CW Title from Spike Dudley at the PPV. Gee, sure the one title change at the PPV isn't gonna distract from all the Diva Search rejects?

3) U.S. champion John Cena killed Jesus (w/ Carlito) in a streetfight to retain the title [from Armageddon, 12/12/04]. I'm not usually a fan of making a special belt for one wrestler (see: Warrior, Ultimate), but anything is an improvement over the piece-of-crap U.S. belt that they introduced last year. Cena just plain massacred Jesus from bell to bell. For some reason, the footage went black and white when Jesus juiced. There was a "Wizard Of Oz" finish as Cena got the pin with the FU, causing everything became colorful again. Carlito unsuccessfully tried to steal Cena's chain again. (Waldo)

(Sean's note: Is blood any less offensive when it's "gray" rather than red? But in their defense, the edited footage at least spared us from having to stare directly at the pants of Jesus, and likely prevented a few epileptic seizures as a result.)



Daniel Puder won Tough Enough and has the honor of being the first entrant in the first Royal Rumble not booked by Pat Patterson. Good luck on that career, Danny Boy. This week, the role of Mike The Miz was played by Steve Buscemi.

Backstage, Angle ripped on baseball players, basketball players, and NHL players. Subplot: Luther's back hurts from the PPV match against Big Show. Luther hinted that JBL's cabinet gets health care, but Team Angle II gets bupkiss. Luther doesn't need health care; he needs acting lessons. The wooden Indian from "Cheers" had more on-air presence than him.

(Sean's note: Hmm, maybe Angle's back should be the one that's hurting, after all , he's had to carry these two lugs for months....)



Yeah, yeah. We know. You're going back to the middle east. You're a Samaritan, Vince. That makes up for the last three years and two kids.

Long joined the broadcast table for the main event. Joy came out clad in "Santa's helper" outfit, throwing out candy canes. Angle came out with TA2; JBL came out with his Cabinet. Joy gave JBL a candy cane, which upset Amy for some reason. A catfight ensued and they ripped off each other's tops. Long ejected everyone to make the main event one-on-one.

(Sean's note: A virtual "pornacopia" of fake titties and "butter faces" getting it on, and for once I didn't have to buy a drink first to watch....)

4) WWE champion JBL (w/ Cabinet) NC Kurt Angle (w/ TA II) to retain the title. Angle hit a scary belly-to-belly that almost dumped JBL right on his noggin. JBL out-brawled Angle as they went to commercial. Back in the ring, JBL unleashed his deadly arsenal of restholds. Angle came back with an inverted-DDT counter and gave JBL the three Germans. How appropriate is that for a Nazi? Angle slapped on the ankle lock, but JBL kicked him off. Angle got the lock again, but the Cabinet ran-in and the ref was distracted as they fought with TA2. OJ gave Angle the beltshot for a nearfall. Angle got a third ankle lock, but OJ broke it up again. The ref called for the bell. Big Show ambled-in and cleaned house setting his sights on JBL's gold to set up the next program. Not a good match, but that was to be expected considering Angle's current state (he's injured again) and the fact that JBL still sucks. Add "Angle vs. JBL" to the list of stuff they dropped the ball on. A healthy Angle was one of the few current options at squeezing a good main event out of Hoss Fuhrer. (Chris)

Overall over-analysis: A bad follow up to a bad PPV. At least next week will be a change of scenery. By the way, after this show, the local Las Vegas UPN news aired a bit about SD's next trip to Iraq…featuring JBL and Show sitting next to each other, politely talking about the honor of performing in front of the troops. Oh yeah, and their teaser shot for Smackdown featured HHH and Batista. Screw this company.

This Observer's Thumb…………….is down.

-HDS-
SmackDown Report - 12.23.04 By Dr. Gonzo:

Hey guys. Sorry about missing last week, work has really been busting my balls lately. Anyway, another week, another crappy SD, so let's get on with it. TAPED FROM SADDAM'S HOME TOWN take that you bastard! The site is now called Camp Speicher. I would have gone for the more metaphoric "Camp Cornhole" to really drive the message home. OPENING INETERVIEW Vinne Mac comes out, probably to cut a scathing promo on RVD. Good thing Muhammad Hassan isn't on SD or he would probably get shot, and forced to pose in precarious positions while some ugly looking dyke gives him the thumbs up. Vince manages to blame the "liberal" media for saying Iraq is an awful place. I guess it is more like Michael Moore had it in "Fahrenheit 9/11" before America attacked. Lillian Garcia comes out and delivers a TERRIBLE version of the "Star Spangled Banner". I thought I saw some troops start singing the Canadian National Anthem. It's scary how machine-like these soldiers are when the anthem was being sung. There was not a PEEP until the end, and them the patented USA chant started. Glad to see some troops who are Wrestling fans get a decent Christmas gift from the WWE. COMMERCIAL Returning we hear Creed and get some clips of the wrestlers flying into Iraq. Maybe if they wrote "Iraqi Airforce" on the side of their airplane instead of "US Airforce" then their plane would not be shot at. Just an idea. BOOKER T vs. RENEE DUPREE They bring out Renee Dupree in time to get booed and Cole says this is the "wrong country to fly the French flag". Hey douche, I'm sure if you walked down the street waiving ANY flag, especially a US flag, you would get shot. Fucking douche. This also allows Cole and Tazz to bash the French. Renee better be careful. This audience has more guns than an NRA convention. Cole also says that the "Troops are trying to fire up Booker T".RUN BOOKER!! RUN FOR YOUR LIFE!! THEY HAVE GUNS!! Booker takes over the match and wins via the Ax kick, BUT HERE'S SADDAM FOR THE RUN IN WITH A STEEL CHAIR! OH MY GOD, THE ULTIMATE SIGNING BY VINCE MCMAHON!!!! Just kidding. Fun match cause the troops are hot. GRADE: C+ We get a touching story from a troop about her and her husband. COMMERCIAL We have another scary side of the war with many troops saying that you are nervous 24/7. Yikes. They also show some great clips of the troops doing some good service for the country and the people. They also show some funny JBL clips and some other clips about the terrible situations the troops have to live in, and the optimism that so many see. COMEMRCIAL Back from commercial, a general is telling the wrestlers that they were "rocketed" and they are now honorary troops. They better be prepared to be re-shipped off to Iraq again! Santa comes out to wish everyone a happy holiday. Except me because he brings out the divas. Looks like Iraq's floor is about to get some semen donations later tonight. They start handing out presents which I only assume is more flack jackets and armor for their vehicles. All the girls get lingerie and Damn Marie gets "Gatorade" because she is naughty which elicits a big pop from the crowd. Damn and Jackie then have a cat fight and it looks like Dawn loses her shirt. Santa is then shockingly revealed to be Mick Foley. But then the REAL Santa comes out and it's SADDAM BY GAWD! Just kidding again. You know you fell for it bitch. MATCH #2 HEI-DEN-REICH vs. UNDERTAKER The Undertaker gong being played in Iraq creeps me out for some reason. Maybe it's just the foreboding for this match. Funny that Taker can't control the lights when it is outdoors, huh? What a fag. It's funny to hear the reports from Iraq that HEI-DEN-REICH is actually as crazy as he is on TV. About time that happened. Taker hits an awful Flatliner, which Cole calls an inverted ddt. Good to know that even in a foreign country Cole calls a match as well as Jim Ross. I have to say that I am really starting to get into the HEI-DEN-REICH character, but he REALLY needs to work on his ring skills. I swear if Cole says "Vintage Undertaker" one more time, I am going to tape a US flag to his ass and let him loose on the streets of Fullujah. What is he an old wine or something? Taker shows off his Nash move-set by hitting snake-eyes twice and that is TOO MUCH for HEI-DEN-REICH who takes the count out loss, which the troops shit on. Shows even when you don't watch WWE television, you still know how shitty a finish is. Cole and Tazz liken HEI-DEN-RIECH to Saddam's troops and Taker to America. Uh ok you bitch. Match sucked. GRADE: D A very touching video plays of a troop who just has a newborn and is going home for Christmas to see his wife and kids. Very nice. COMMERCIALS I must laugh whenever I see Rey Mysterio walking around in his mask on the streets of Iraq and talking to the troops. Simply hilarious. We do see the WWE stars putting over the troops big time, as they should be and promising to come back next time, but as Rey put it "I hope there isn't a war next year, but I will be back if there is". That is probably the best stated line about war from a man wearing a mask that I have ever heard. Very well done montage, and very sweet as well. Another montage of the sergeants thanking the WWE wrestlers for coming. MATCH #3 HARDCORE HOLLY vs. KENZO SUSUKI Oh yeah! The Gold warrior gets to shine in Iraq! He's barefoot, so he gets minus points for that. Hardcore can still hit that solid dropkick though. Maybe that's why he was a trainer on "Tough Enough"? He hits the Alabama Slam and gets the win. Funny I don't see Michael Cole or Tazz in any of these clips around Iraq. Conspiracy? GRADE: F+ Another nice clip from a husband in Iraq. COMMERCIALS We see how they made the soccer field into a stadium. Pretty cool montage as the troops got to fuck around in the ring as well and hit terrible moves on each other. INTERVIEW JBL comes out with a hummer with long horns on it. This man is a genius. He comes out in a biohazard suit complete with cowboy hat. Ok this shit is pretty funny. He even has a flack jacket on, and Cole gets a pretty funny dig on JR about his cowboy hat. JBL gets some pretty funny lines about the food and toilet paper, also saying that he is sore "down there" from the paper. Yeah right, and my shit tastes like cheesecake (it does, really). He throws out some more standup comic lines and trips over himself when Big Show's music hits. Great reaction. He really is the Honky Tonk Man of the new millennium. JBL calls him a "Weapon of Mass Destruction" in another funny line. Looks like the 17 hour flight did wonders for JBL's sense of humor as the time difference allowed for it to catch up with him. Show cuts a terrible promo and beats up JBL. Was pretty good stuff until Big Show ruined it. GRADE: B- COMMERCIALS On a quick note, I hope all of those people in those annoying "Truth" commercials die of second hand smoke. The WWE visited a ton of troops in a ton of dangerous places. COMMERCIALS KURT ANGLE & LUTHER REIGNS vs. EDDIE & REY Looks like Eddie will be playing the pot head in place of RVD in this match. Look for him to start doing his Cheech impression again. Eddie interrupts Kurt's promo and he comes out in a Hummer as well. Match is much more fast paced than the others. probably because 3 of the 4 guys are pretty solid in the ring. I'll let you guess who the only bad wrestler is. Match ends when Rey drops the dime on Luther Reigns. GRADE: B- And thus ends another year of SD in Iraq and really sent a great gift for the troops who are wrestling fans. It once again shows why the troops deserve our respect even though there is an occasional bad seed or two in their ranks. Show itself was mostly bad, but the troop montages were very well done and touching, and here is a wish for a merry Christmas to all who are in Iraq so I don't have to be, and I mean that in the sincerest way. Merry Christmas. And Santa says stop masturbating. The dog is getting sick from licking up your cum. Dr. Gonzo